How to Play Keno with Strategy
Keno is a casino game that can either be played at a land-based venue or online. It requires you to choose a selection of numbers between 1 and 80, and then you have to sit back and wait to see which of them are drawn. Basically, it's a lottery game, and success is purely down to chance. The numbers are drawn using a random number generator (an RNG). This means that they are selected completely arbitrarily and have no bearing on the numbers that follow or those which came before. For this reason, there is no such thing as a foolproof strategy that will show you how to win. If you play Keno enough and do some research, you'll find plenty of players who swear by the various methods that they use though, and so we'll be looking at some of those here. If you find they work for you, that's great. You must have lady luck on your side!
Topics covered on this page:
The Most Important Strategy in Keno Is to Understand the Rules
If you've ever played the lottery, you'll understand the general principle of playing keno. However, rather than having to wait for one or two draws a week, you can play this version whenever you want. There's an endless supply to draws that you can choose from, and the rules couldn't get much simpler. The game is played using a virtual board that consists of the numbers from 1 to 80. You usually get to select up to twenty of these, but the actual quantity does vary between venues, and some casinos will only allow you to choose 15.
You make your wager and then mark your selection on your ticket, using your mouse or touching the screen. Your selection is known as the 'spots'. The numbers are then randomly drawn, and the winning ones are known as the 'catches'. The aim is to catch as many of them as you can.
The Next Step Is to Choose the Best Keno Casino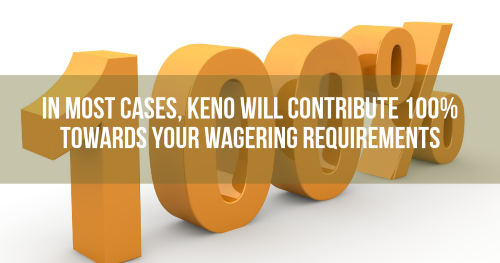 Keno can be played very easily at a land-based casino, but playing it online is far more beneficial because the house edge is much lower. Something to look for is the payout percentage. This is the amount that is paid out in winnings in proportion to the amount of money wagered. Ideally, you will want to choose a website that's offering a higher rather than a lower rate. For example, if this has been set at 97%, it means that, on average, $97 is paid out for every $100 wagered. This isn't, of course, what you can expect to get back on an individual bet. Instead, it's the overall figure for the establishment, which has been calculated using data from thousands of players over several months.
Another feature you should be considering when you're making your choice is the bonuses being offered. The majority of the venues provide new members with a welcome package when you first register, and these can be very beneficial. In most cases, Keno will contribute 100% towards your wagering requirements, and once you're a regular member, you can take advantage of the countless other promotions that are listed on the site, as well.
Best Keno Casinos
Nº
SITE
BONUS
DEVELOPER
PLATFORM
FREE PLAY
RATING
VISIT
1

Mansion Casino

100% up to $500

Playtech

Play Now!
2

888casino

100% up to $100

Dragonfish

Play Now!
3

Uptown Aces

100% up to $100

RealTime Gaming

Play Now!
4

Casino.com

200 Free Spins

Playtech

Play Now!
5

Sloto Cash

300 Free Spins

RealTime Gaming

Play Now!
6

Bet365

100% up to $200

Playtech

Play Now!
* New Casino at bet365 customers only. Deposit min. $10. Applies to first deposit to Casino only. Max. bonus $200. 15x wagering (game weighting applies) on deposit and bonus to make the bonus balance withdrawable. Time limits and T&Cs apply.
Pick the Keno Game That Most Appeals to You
As with most of the online casino games, Keno can be played in a variety of ways. You won't have quite as many options as you'll have with some of the other categories, however. Nevertheless, there are still lots of variations available, and ideally, you'll want to find one that offers you the biggest winning potential. One way of deciding this is to look for games with high payout percentages. The other possibility is to track the numbers. Some players like to keep records of the winning combinations.
While you're looking around for the best options for you, you're likely to encounter a progressive jackpot version. In this scenario, the amount of winnings is decided by the number of players that are participating, and so the overall sum continues to increase all the time. Naturally, this variant gives you a great opportunity of securing a huge prize, but this does come at a bit of a cost.
The only downside to this type of play is that you will have to place the maximum stake for every round. If you fail to do so, you won't be eligible for the big win. You'll find all the specific information for this in the terms and conditions attached. In addition, you should check out the pay tables, as these will show you all the different ways that the jackpot can be won.
A Good Place to Start Is with a Practice Game!
If you're not really sure how to play any type of online casino game, it's always a good idea to try out one of the demo versions. This will give you the opportunity to understand how it all works, as well as providing you with a way of learning the rules. You'll get to appreciate the different formats you can use for playing and to practice your skills, as well. Before you part with any real money, you'll want the basic gameplay to be second nature to you, so that you can just concentrate on enjoying the game. There are a number of online casinos which will give you the chance to play Keno for free, so it's worth having a hunt around a few of the sites to see which of them catches your eye.
Set a Budget and Stick with It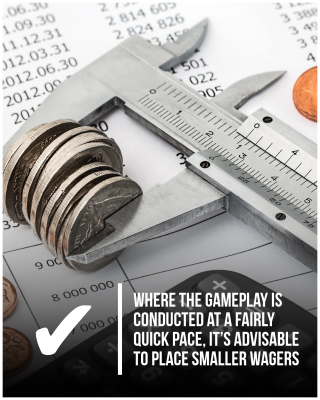 When you play casino games, it's all too easy to get carried away and spend more money than you can really afford. Gambling can be very addictive, and we don't want to see any of you losing your life savings. One very simple rule to follow when you're playing online is to set yourself a budget and stick to it. Never play with more than you can honestly afford to lose. It's all too easy to risk huge amounts of money in a short amount of time and without realizing what's happening.
It's a good idea to set yourself a weekly or monthly budget, and then to keep to this sum. When it comes to Keno, you should be wary of placing large bets. In this type of category, where the gameplay is conducted at a fairly quick pace, it's advisable to place smaller wagers. That way, you'll find it easier to keep to your own guidelines.
What Keno Numbers Are Hit the Most?
Before we go any further, we should stress again that keno is a game of luck. There is no sure way of predicting which numbers are going to be drawn, or of increasing the chances of winning. However, some players like to apply certain tactics to their play, and this includes following the numbers which appear most frequently. These are known as hot, and on the flip side, anything that hasn't been drawn recently is referred to as cold. For instance, after 10 games have been played, any number that has been hit more than 40% of the time could be considered to be hot.
There are also late and due numbers. The late ones are those which regularly come up but haven't featured for a while. In turn, this creates a due situation, in which the number becomes a valuable choice for the next round.
So, is it better to select those which have been hit recently or those that haven't? Well, the reality is that both of these strategies have an equal amount of merit. As there isn't any way of determining which of the numbers will be drawn in any of the rounds, it is all entirely random.
Which Numbers Should You Pick?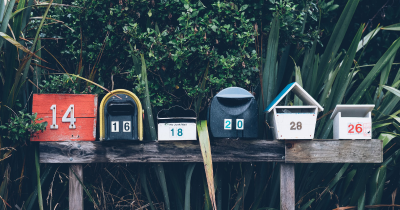 In truth, it really makes little or no difference to the outcome of the game, whether you decide to go for the cold or hot numbers, or if you opt for a more random choice. Each number, whether it's 1, 80, or anything in between, has exactly the same chance of being picked. For this reason, many players like to bring their own special meaning to their selection. This can be using memorable dates, such as birthdays or anniversaries, or even their own personal favorites. Some will have numbers that they have been using for years, whereas others will change their numbers every time they play.
The important thing is to find something that works for you and to have fun with it. You can even let the computer pick random numbers for you. This option is sometimes called the 'quick pick', and it certainly makes the whole process a lot easier. There is also statistical software that can be used to predict the draw, and this can be interesting to use, too.
Looking for Patterns in the Numbers
In spite of the fact that the game is played with an RNG, it's intriguing that, after several rounds have been played, some defined patterns start to emerge. This is actually easily explainable statistically. In a standard game, 20 numbers are being drawn out of a possible 80, which puts the probability for each one at 25%. Because of this high percentage, it is fairly unsurprising that the numbers appear to create certain formations. There is a lot of fun to be had in trying to work these combinations out. Once you have identified a recurring set of numbers, you will begin to notice this sequence whenever it crops up. Many players like to watch for these types of occurrences in particular rows and columns, and then to focus their wagers on those areas.
Is It Better to Change Your Numbers Every Game?
The decision whether to play the same numbers every time or to mix them up a bit is ultimately a matter of personal choice. Many players are attached to their collection and stick to them for this reason. Others have a more superstitious approach and fear making a change in case they miss out on a win. There are an equal number of keno players that will swear the only way to play is to pick different numbers for each of the rounds. Whether this is a good strategy or not is debatable, and as the winning selections are chosen at random, there is no way of predicting which ones will be drawn.
How Many Numbers Should You Choose to Play With?
As with many of the questions that get asked about playing keno, this is another one with no right or wrong answer. There are, however, a couple of principles to keep in mind when you're trying to decide how many numbers to pick. You'd think that the more you choose, the bigger the potential for winning. For example, if you pick only one number and bet $1 and you get lucky, you could win $3. So, it would seem logical that if you pick 5 numbers, you could, therefore, win $50, and if you pick 10 numbers, you could win even more. However, this isn't actually the case. The more numbers you pick, the more numbers you need to match, which means that the breaking even point changes. The best way to decide how many numbers to pick is to pay close attention to the payout tables.
Whichever Strategy You Choose, Keep the Odds in Mind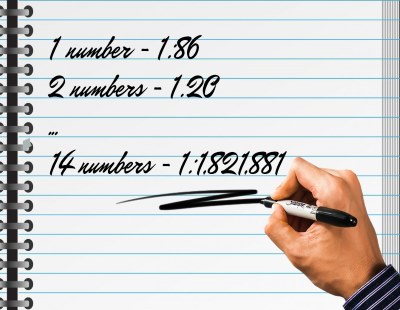 Calculating the odds really is the most important part of playing keno, as the various strategies employed by players actually have little influence on the outcome. As the payouts depend on how many spots you select, the calculations are different for each of the variations. Although the pay tables vary between casinos, there are some basic probability factors that can be followed. The likelihood of predicting 20 correct numbers out of the 80 available is over 3.5 quintillion, and so this is an outside bet, at the most! If you only choose one, the odds are 1:86. For two, it changes to 1:20, and three is set at 1.8.
As the numbers increase, the figures change accordingly. Guessing 5 correctly is 1:4.2, predicting 9 is 1:61, but for 14, the odds become 1:1,821,881. The common opinion is that it's better to select between 2 and 8 numbers on your ticket as this makes the possibility of being successful greater. However, as the house always wins, the only tangible difference that you can make is to pick a venue that has a better payout percentage.
Using Strategy When Playing Keno
The most important thing to remember when playing keno is to have fun. Don't expect to win every time because it simply won't happen. The outcome is random, and although this does reduce the possibility of winning, it also adds to the overall excitement. Although it isn't worth getting too hung up on finding a strategy, playing around with the various combinations and the frequency patterns of the numbers can be very entertaining. As with any type of casino game, you shouldn't enter into keno expecting to win. The very least you should expect is to break even. Nevertheless, playing it online can be an enjoyable way to spend some of your free time, and you can sometimes pocket a little extra cash!
MORE HIGH RATED PICKS
Our experts go in depth to help you make your choice!