Keno Rules – One of the Simplest Casino Games
Keno is a very popular casino game that has its roots in China. It's possibly one of the easiest to play that you'll come across. However, it does have its own rules, and learning exactly how to follow these is very important. For those of you who are new to the game, we're here to guide you, and even if you've been playing for a while, there's always something new to discover. Keno has become a very popular online option because it's so easy to learn.
It's also perfect for anyone who wants to gamble but is a little nervous about risking too much. Winning is a matter of pure luck, and no strategy or reasoning is required. The premise of the game is simply to pick some numbers between 1 and 80, and if your selection matches those that are drawn, you're a winner. Before we introduce the various rules, let's look at the history of the game.
Topics covered on this page:
The History of Keno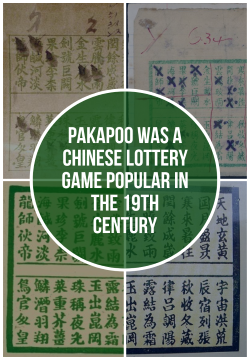 The origins of keno are unknown, but it is thought to be more than 2,000 years old. The original form of the game used a set of 120 characters rather than numbers and was very popular in China. It is thought that the game was first played during the reign of Cheng Leung in the Han Dynasty. It wasn't until the middle of the 19th century that Keno traveled away from China. It was taken to America by Chinese immigrant workers, who had been brought over to build the railroads. Originally, it was called 'The White Pigeon Game', but when it arrived in America, it became known by its current name.
At this time, the Chinese symbols were replaced by numbers, in order to appeal to a wider audience. During this time, all forms of gambling were illegal in the USA, apart from the lottery and horse race betting. To get around the laws at that time, the game was changed to 'Horse Race Keno', and the numbers were accompanied by the name of a racehorse. This changed again in 1951, when a tax on off-track betting was introduced. However, remnants of this part of its history remain. In many land-based casinos, each keno game is called a race, and if you bet on more than one game at the same time, you have to buy a multi-race ticket.
Best Keno Casinos
Nº
SITE
BONUS
DEVELOPER
PLATFORM
FREE PLAY
RATING
VISIT
1

888casino

100% up to $100

Dragonfish

Play Now!
2

Uptown Aces

100% up to $100

RealTime Gaming

Play Now!
3

Sloto Cash

300 Free Spins

RealTime Gaming

Play Now!
4

Bet365

100% up to $200

Playtech

Play Now!
* New Casino at bet365 customers only. Deposit min. $10. Applies to first deposit to Casino only. Max. bonus $200. 15x wagering (game weighting applies) on deposit and bonus to make the bonus balance withdrawable. Time limits and T&Cs apply.
Playing Keno Today
Keno managed to find its way into many other countries around the world. Today, it is played by millions of people, all of whom have come to love this lottery-style game. However, the majority of players are found in North and South America, Europe, East Asia, and Australia. If you play the game in a land-based casino, it involves marking a selection of numbers on a ticket using a marker. A circular glass enclosure is used to hold 80 numbered balls. This machine is known as a 'bubble,' and it is used to draw the numbers. The popularity of the game has led to many of the online casinos adding it to their listings, and it has adapted well to this format.
In this version, virtual cards are marked, using a mouse or via a touch screen, and a variety of themes have been added to make the game more exciting. There are a couple of reasons why it's better to play keno online rather than at a conventional venue. Firstly, it's far more convenient to be in your own surroundings, and there are plenty more games to choose from. Secondly, you can research the odds and then choose a website that has much better payout percentages. You'll also have the opportunity to practice before you spend any real money, which is an additional benefit.
How to Pick the Best Keno Game to Play
The premise of keno always remains the same. Regardless of the theme, all of the boards have 80 numbers, and the objective is for you to predict which of these the computer will choose. You get a 'hit' if one of the numbers which is drawn matches the ones that you've marked on your card. When you first start playing online, you'll probably go for the standard keno game.
However, as you participate more, this basic format may become a little repetitive. The good news is that there are plenty of other versions you can try, with all kinds of innovative tweaks to the standard rules. These variations will still contain the key traits of the game, and of course, they all begin with the buying of a ticket. There are new variants coming onto the market all the time, and many of these are well worth checking out.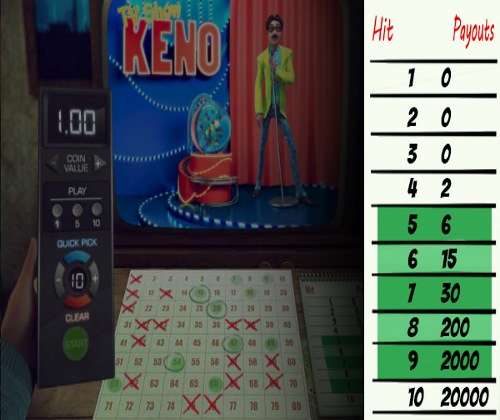 Single-Card Keno

– This is the oldest and easiest form of the game. Pick your numbers, and the more of them you match, the more you can win.

Multi-Card Keno

– This is played in much the same way as single-card keno, but you can choose to play on up to 20 cards at the same time, which adds to the excitement. It also provides the opportunity for higher winnings.

Mobile Keno

– It's now possible to enjoy keno games anywhere and anytime you want. Advances in technology mean that players can now play with a smartphone or tablet, as long as there is a stable internet connection

Power Keno

– This game has an additional bonus. If you manage to catch the 20th number drawn, then your winnings will be quadrupled

Super Keno

– In this version, you'll be rewarded with a bonus if you manage to catch the first number drawn

Keno Slots

– This is a slots themed game that allows you to select more numbers than you would normally. The draws are faster, so you have the opportunity to play more rounds.

Keno TV Show

– This game is like playing along with a TV show. It has its own super-cheesy host and you'll feel like you've stepped back in time

Keno Roulette

– Just like playing roulette, the aim of this game is to match winning numbers or groups of them

Video Keno

– This version allows you to customize your keno experience, which gives you a more personal feel. The rounds are very fast-paced, enabling you to fit more of them in, and thus providing you with more winning potential

Cleopatra Keno

– This is video keno, which has a unique take to it. There is a free-play bonus awarded if the last number drawn is matched. It rewards you with 12 free plays in a bonus round, in which the winnings are multiplied by two

Caveman Keno

– This variant has a completely different approach. Once the game has started, three eggs appear on spots that haven't been chosen. If the eggs turn into dinosaurs, the player will win eight times more cash. If 2 eggs morph into dinosaurs, the win is multiplied by four.

Progressive Jackpot Keno

– This version provides you with a great opportunity to win a sizeable amount of money, but you may need to meet certain wagering requirements in order to play.
Keno – a Game with Very Simple Rules
Because the rules are so simple to follow, keno is a very popular choice in the casinos. According to official sources, the game has to be played on a card with a field of 80 numbers. To play, you simply select numbers (also known as spots) and then wait for the draw. The more of these you pick, the bigger the prize you'll be aiming for. However, you should also bear in mind that picking more of them actually makes it harder for you to win.
In a real-time keno game, whether this takes place in a bricks and mortar casino or in the online live dealer ones, the format follows the more traditional style, with numbered balls being sucked into a tube individually. The versions that are played online tend to run at a faster pace as the selection is made electronically, using Random Number Generators (RNGs).
Placing a Bet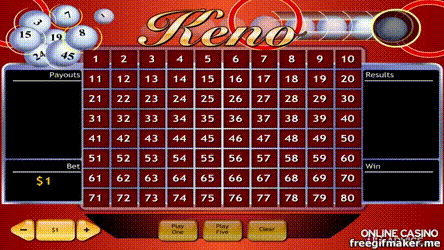 Things get a little more complicated when it comes to placing a bet, as there are several different ones that you can place, and these can either be for higher or lower amounts. All of the keno casinos will apply their own set of wagers to the proceedings, and the number of tickets that you purchase also has to be factored in. One of the features that makes keno so exciting is the variety of ways in which you can succeed. Surprisingly enough, in some variants of the game, it's even possible to win some of your money back if the numbers that you choose aren't drawn.
How to Decide What to Bet
When it comes to placing a bet, you can use the payout charts to help you to make your decision, as these give you all the wagering options at the casino. You'll be able to look at the pay tables and also the different rules that are applied to the 20, 10, and 8 spot versions. Every number you bet on will have slightly different payouts and bonuses, making it possible for you to win large sums of money if you choose wisely. Once you've made your selection and placed your bet, it's not possible to change it. The draw will then take place, and the result will determine how much you win. You can place a bet of at least $1 or as much as $20, depending on where you're playing. One other option worth mentioning is a way bet, which allows you to wager on groups of numbers within the same game. This can make things a little complicated because it involves picking combinations of numbers from various sets, and it can be difficult to keep track of the ones that you've picked.
The Different Types of Tickets
When you play keno, you will sometimes have a few different options in terms of tickets, and it is useful to understand the difference between each one. That way, you'll be able to go for the version that most suits your own particular playing style. Some of the variations are more complicated and involve some calculations of the combinations and wagers. There are others, however, that have a simpler format, and many players find these far easier to follow.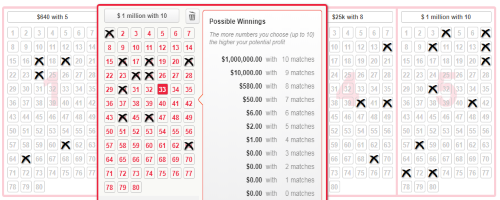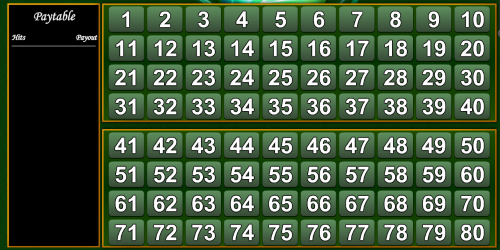 Straight Tickets

– This is the most common type of bet you can make, as you just choose your spots and wait for the draw. The maximum quantity of numbers you can choose will vary depending on the casino, but most allow you to bet on up to 15 of them.

Split Tickets

– With this type of ticket, you play two or more games on the same card. Two groups of numbers are selected, and then these are each separated with either circles or a line.

Way Tickets

– This ticket allows you to bet on multiple groups of numbers in a single keno card field. It can be a more complicated way of playing because you have to decide how many different combinations of numbers you want to wager on. You then have to work out your bets accordingly.

Combination Tickets

– This option allows you to combine groups of straight bets on one ticket. One unit is wagered for every combination. It's also possible to include straight and way bets on one combination ticket.

King Tickets

– These are a variation on way tickets and still require you to bet on groups of numbers but also selecting one single number as a 'King'. Each King number is marked with a circle by itself, and the groups are circled together.

Special Tickets

– These can be found only at certain casinos and allow for varieties of particular bets with special payout schemes. They tend to be used more as a promotional tool.
Keno Odds and Payouts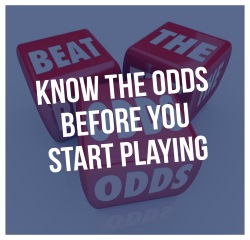 It would be extremely unlikely for you to be able to predict all of the 20 numbers that are drawn correctly. In fact, the odds of you doing so are extremely remote, and for this reason, many casinos don't even include it in the pay scale. When 20 numbers out of 80 are chosen, the chances of winning are calculated at 1 in 4 for a one number wager. The payout in keno varies, depending on where you choose to play. However, this tends to be determined by a risk-reward ratio. For instance, if you pick a single number on your card, and it is one of the 20 drawn at the end of the game, you can expect a 3 for 1 payout. If you pick 2 numbers and they both come up, you can expect a 12 for 1 payout.
Playing Keno for Fun
It's good to remember that the house edge for keno can be set at over 30% in some venues. Nevertheless, this remains a popular choice in the online casinos, especially for the more casual players. They are, perhaps, tempted by the instant win element of the gameplay. Every round is conducted at a fast pace, and without any complicated rules to follow, it's really easy to play. All of these factors make this game the perfect choice for any members who just want to fill a few spare moments of their day.
MORE HIGH RATED PICKS
Our experts go in depth to help you make your choice!